Men's Hair Loss and the Laser Light System for Hair Growth
It's estimated that $5 billion is spent each year on worthless hair loss products.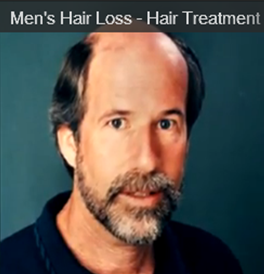 Many myths surround common hair loss in men. 95% of men's hair loss is caused by – Androgenetic Alopecia – which is related to a genetic trait inherited from either side of the family.
Here we will discuss common myths, treatment options and effective solutions that are rooted in science.
First hear from John Vincent, President of Nutreve International all about the myths surrounding hair loss in men and his personal experience in recovering from the condition.
Men's Hair Loss – Hair Treatment & Restoration for Men – Nutreve Pulsed Laser Wave Technology
Hair Loss in Men – Myths and the Reality
not a result of wearing hats,
not from using the wrong hair products,
not caused by brushing hair too often,
not caused by washing hair too often.
Hair loss in men is a condition that is pre-determined, just like your height, color of eyes or the shape of your nose!
Popular Men's Hair Treatment Options
Topical and oral drugs – minoxidil and finasteride
Camouflage – hairpieces, scalp concealers, creative hairstyles
Hair transplant surgery – moving hair from one area to another
Laser Hair Therapy – safe, effective, non-invasive, non-detectable

The Nutreve Personal Hair Therapy Laser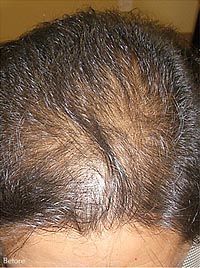 Before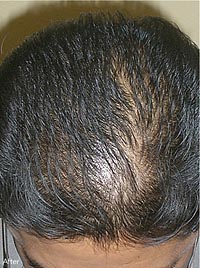 After
Miguel, 42 years old. Results after only 3 months!
Hair Loss Solutions – Rooted in Science
The NutreveTM Personal Hair Therapy Laser utilizing proven LHT technology is the new standard for safe, effective treatment of thinning hair. The nation's leading expert reports the science behind LHT and numerous studies confirm its success. Discovered in 1967 by a Hungarian scientist who first published the effects of LHT's ability to enhance wound healing and accelerate growth on laboratory mice, various LHT devices have been available in the U.S. for over a decade. However, recent FDA trials have led to the approval of several laser therapy devices for use in treating common hair loss. The advantages of LHT are:
Safe, effective and easy to use
No risk or downside
Affordable for most individuals
Proven to not only Improve hair, but to prevent further deterioration of hair follicles
The Earlier you Treat your Hair Loss Condition the More Effective the Treatment is Likely To Be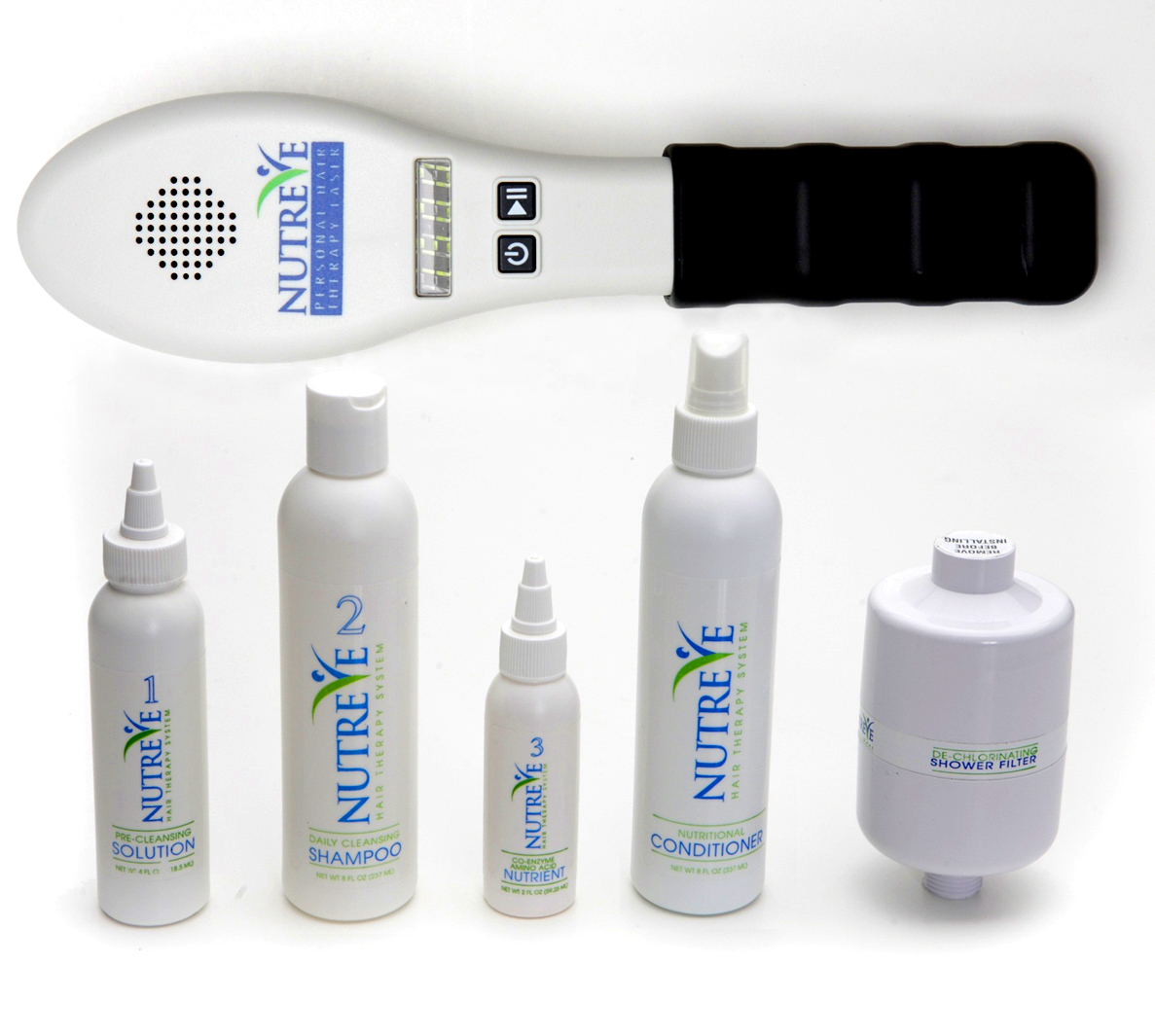 It's common knowledge that the large majority of men will often avoid taking as good care of themselves, as maybe they should.  Add to this that hair loss can be insidious, creeping up on men who will only try to take action once the condition is overwhelming.
Vitally important to a quick and effective treatment, is the need to be proactive as soon as thinning hair becomes noticeable. Yesterday is the best time to begin a hair loss treatment regimen, not tomorrow or the next day!
To make getting started as easy as possible, Nutreve provide a comprehensive no questions asked six month money back guarantee for any purchase of a Personal Hair Therapy Laser. This, we at Nutreve believe, is the best way to allow people to try our product without risk (see FAQ for details) and also to demonstrate in a very practical way, the confidence we have in our hair loss solution.
Don't wait, take action today, get your own Personal Hair Therapy Laser and put your hair thinning problems behind you.
The Nutreve Personal Hair Therapy Laser