State-of-the-Art Laser Hair Therapy for Men & Women
The Nutreve Personal Hair Therapy Laser is the most innovative product for the treatment of thinning hair on the market today. It's All About the Pulsed Diode Power plus Convenience of Use at an Affordable Price!
There are so many different Laser Hair Combs but there is only ONE Nutreve Personal Hair Therapy Laser. When you need results, you need the Nutreve PHTL!
FDA Registered Cosmetic Device.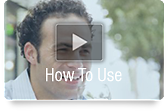 It's All About the Power!

35 650nm True Semiconductor Laser Diodes (no LED's)
3 times more powerful and effective than the most popular hair laser comb

Nutreve's Proprietary Pulsed Wave Technology

Clinically proven more effective than constant wave
No other hand-held device has it

Direct-to-Scalp Concave Face Light Delivery System

No Power Loss due to distance from the scalp as with some other devices
Ergonomic design for comfort

Optional Hands Free Stand - The hand-held that isn't?
The Most Power for your money compared to similar-priced products like Laser Hair Combs
FDA Registered Cosmetic Device
6 Month No Questions Asked Satisfaction Guarantee*

*See Frequently Asked Questions (FAQ) for details
Nutreve's Proprietary Pulsed Wave Technology (PW - pulsing light) delivers significant millisecond bursts of energy with each "on" cycle followed by an "off" cycle. The short bursts of energy cause positive follicle cellular response without unnecessarily heating the cells when compared to other constant wave laser devices, providing a superior result. Currently Nutreve is at the leading edge of the PW breakthrough and no other competitor in the Hand Held Laser Device arena offers this technology. There is no Laser Hair Comb on the market that features this breakthrough technology!
Additionally, Nutreve's laser features 35 (650nm) true semi-conductor laser diodes (not LEDs) delivering 3 TIMES THE POWER OF THE MOST WELL KNOWN Hand-Held Laser! Our state-of-the-art technology provides superior personal hair care therapy at an affordable price! Make your Nutreve laser hands-free by purchasing the Nutreve Combo Package at our attractive Combo pricing.
Laser Comparison Chart
Laser Device Comparison Chart

Nutreve Personal Hair Therapy Laser

Bosley Lasercomb Elite
Hairmax Laser Comb Premium
HLCC Ultimate 25 Laser Hair Comb
iGrow Laser
Number of laser diodes

35

9
12
25
21 Laser Diodes / 30 LEDs
Laser Diode Output

4.9 mW

<5.0 mW
<5.0 mW
<5 mW
<5mW

*

Total Power

171.5mW

<45 mW
<45mW
<125 mW
<110mW

*

Pulsed Wave Technology

Yes

No
No
No
No
Laser wavelength

650 nm

650 nm
650 nm
650 nm
670 nm

*

FDA Laser Class

3R

3R
3R
3R
3R

*

Quality Control

ISO 9001 / CE

ISO 9001 / CE
ISO 9001 / CE
ISO 9001 / CE
ISO 9001 / CE
Power Operation

Cordless, Rechargeable

Cordless, Rechargeable
Cordless, Rechargeable
2 - AA Batteries
Power Cord
Hands Free

Yes, with optional stand

No
No
No
Yes
Number of Components

2 - Laser & Charging Cord

3 - Laser, Stand & Charging Cord
3 - Laser, Stand & Charging Cord
1- Laser only (disposable batteries)
3 - Laser, Electrical Cord & Controller
MSRP

$449.00

$495.00
$545.00
$399.00
$695.00

*

Laser Diodes only - Learn More
Laser Hair Therapy for Women Example of Results after Just Six Months Usage
Here is an example of a woman using the Nutreve personal hair laser for just six months.

On the left you can see her very thin hair prior to commencing daily laser treatment. On the right, you can see the significant change.

We think you will agree there is a dramatic improvement in her hair growth, thickness and density.

Learn more about this women's experience of hair loss and recovery, what caused it and her reaction.
Laser Hair Therapy for Men Example of Results after Just a few Months of Usage