About Nutreve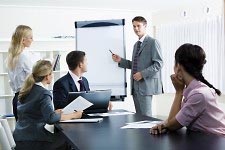 Nutreve was founded in 2005 to develop and market home use hair loss solutions for men and women. Nutreve's founders have many years experience in the hair loss industry. The company spent four years researching and developing the Nutreve Hair Therapy Laser (NPHTL) to address the needs of men and women with early and onset hair loss problems. The NPHTL is state-of-the-art-technology featuring 35 true laser diodes powered by Nutreve's exclusive Pulsed Wave Technology (PWT). Several scientific studies including a NASA study clearly point the effectiveness of PWT achieving better cellular response that constant wave technology. Although more expansive to develop and build than our competitors devices, the NPHTL is clearly more effective which meets Nutreve's goals in producing our product.
Mission Statement
Nutreve International was founded with one goal – Providing affordable, high quality, professional home use hair loss solutions for Men and Women. Our motto . . . Science, Technology and the Power of Nature drives Nutreve's philosophy of excellence.
What Makes Nutreve International Different?
Nutreve International was founded in 2005 to expand on the prior experience of its founders in concert with industry experts to develop the most effective hand-held device in the industry. As opposed to other providers of products and services that attempt to provide a one stop solution to many human needs, Nutreve's policy is to provide the best possible solutions in highly focused areas such as Hair Loss and Low Level Light Therapy. Nutreve's solutions take significant time to develop, test and bring to market. Only the highest quality components are used in all Nutreve products. Cost is not a determining factor in the selection of design, components and production as it is with many producers. We are a small company and intend to stay that way. Nutreve has no interest in growing into a large multi-national company providing a laundry list of products. Nutreve will continue to pursue its policy of innovative and narrowly focused products and services developed for specific human needs.
Key Management Team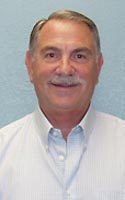 Craig Froley – Founder and CEO
Craig's professional experience as a medical entrepreneur spans 27 years. Craig founded Nutreve International in 2005 to promote Laser Hair Therapy (LLLT) for personal-home use. Prior to Nutreve, Craig was involved in the LLLT industry in two areas; 1) Managing an FDA Clinical Study of LLLT in Southern California, and 2) Operating two LLLT clinics in Orange & San Diego Counties. Prior to his involvement with LLLT, Craig held the position of Senior Vice President, Sales and Marketing for Molecular Imaging Corporation ("MIC") of San Diego. MIC provided mobile and fixed site Positron Emission Tomography services nationwide. Prior to Molecular Imaging Corporation, Craig was President and CEO of Axiom Technologies, Inc. ("ATI"), a software development firm in Dana Point, California. ATI developed a clinical and marketing software program for the elective surgery industry specializing in LASIK surgery.
---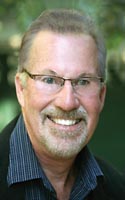 John Vincent – Hair Loss Consultant
John Vincent the company president and also a founder of Nutreve is a professional hair loss consultant and brings nearly 3 decades of experience in the field of hair restoration to Nutreve.
His extensive background in surgical, non-surgical and medicinal treatment options led him to what he considers the most rewarding method of thinning hair improvement – Low Level Laser Light Therapy. "I feel most comfortable advising candidates for this remarkable treatment as it has simply no downside! All other methods of hair restoration involve the fear of pain, bad results, complications and detection. Laser Hair Therapy poses none of these risks.
My patients are like family. They're happy with their results and they tell their friends and relatives. There's no better compliment than that."
As a former 'bald person', John achieved success in hair replacement design, including hairpiece design for Walt Disney World. He joined the largest group of hair transplant clinics in 1990 and for 15 years was their patient educator and hair transplant model/spokesperson. He was the medical editor for the National Hair Journal for 10 years, has continuously been a consumer advocate for hair loss and has been interviewed for national publications, radio and TV, including the Oprah Winfrey Show.
---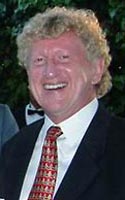 Alex Robertson – Vice President, Product Management
In addition to his duties with Nutreve, Alex Robertson serves as President and CEO of Ecosse Business Group, LLC an industry executive management consulting company serving a variety of clients in the business turn-around, executive and operational rolls. His broad career history includes significant experience in international executive management related to: business turn-around; general management; mergers and acquisitions; operations; process, program, project and product management; plus partnership and alliance development; OEM and intellectual property right management.
Alex was Managing Director and General Manager of ComStream Corporation, a SPAR of Canada company. Additionally, he was Vice President Product Management of Path 1 Network Technologies where he managed the development of leading-edge Video over Internet Protocol (VIP) products. Alex also served as Global Group Manager for NETHOLD/MIH, a South African/Dutch Pay TV and technology company, where he managed global quality assurance and operations.
---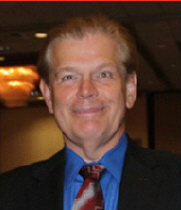 Chuck Maricle, PhD – Technical Advisor
Chuck Maricle, PhD has over 20 years of experience in electronic product design and laser technology. He has presented world-wide on the topics of low level laser therapy, photobiostimulation and laser hair restoration working as an industry consultant to the FDA / CDRH and several leading manufacturers. Since 2005 he has been granted four US patents specifically in the area of laser hair restoration and has worked with many industry notables regarding clinical trials, 510(k) clearances and 503(c) cosmetic device approvals. Chuck has earned Fellow status with the American Society for Laser Medicine and Surgery along with his long standing participation and membership with the American Academy of Anti-Aging Medicine.
---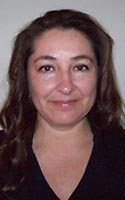 Marliza Merritt – Controller
Marliza has over 20 years experience in the accounting and bookkeeping business. From 1990 to 2003 Marliza was Controller for Elite Access Systems, Inc., a $35,000,000 per-year company with 100 employees. In 2003 Elite sold to LiftMaster / Chamberlain and Marliza stayed onboard as Chief Staff Accountant to assist in the transition through 2005.
Since that time, Marliza has offered her services as an independent contractor providing part-time Controller services to various companies including an internet start up, retail wine shop, advertising/design studio, hair-restoration service, restaurant, three different manufacturing companies, two law offices, a professional head hunter in the aerospace industry, a photographer, a CPA firm and chiropractor.
---
vndzjfgbn;lbkfbnf;bnfdgjnvgnjobn mb lknm vglk
The Nutreve Personal Hair Therapy Laser